Calculation of scaling factors
WERT company has an extensive experiences with the scaling factor methodology applied to evaluate the radionuclide inventory of difficult to measure nuclides in waste packages. This methodology is based on calculation of scaling factors between difficult to measure nuclides and easy to measure nuclides.
WERT company calculates theese scaling factors for a variety waste streams arising from the decommissioning of nuclear facilities, free-release waste and other historical waste for our clients by its own KORAO® software (see References).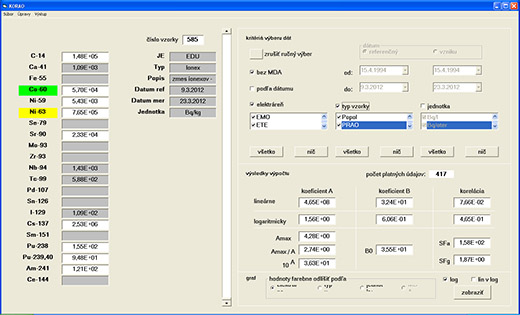 Software KORAO®